Students:Summer school 2011
Jump to navigation
Jump to search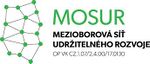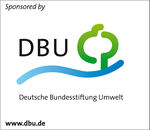 Case study - Ore mountains & Most region
The ISPoS Summer School concentrated on the local problems of a specific region where the huge impacts of supra-regional industries are visible. The program capitalized on the opportunities to see and experience the situation in the Ore Mountains: a Czech – German border region which suffers from (unregulated) mining industry, air pollution from lignite power plants and chemical factories, and above all bears the history of the Sudetenland with all its attached stigmas relating to the forced migration of its inhabitants. We met local people and points of interest, explored and described the current situation and tried to find solutions through the exploration of the community planning method with a practical application to the local circumstances.
Students were asked to explore the case study of the Most region and specifically focus on the area of Hora Svaté Kateřiny town. Special attention was paid to the problems of the brown coal mining industry associated with the 'Czechoslovak Army Mine'. They undertook a role play task and represented regional stakeholders as listed below. An outcome was a SWOT analysis of the region from the point of view of these groups (see below), and relatively long-lasting and painful negotiation process to agree on common priorities, identifying shared views and issues of conflict
Students' tasks
To explore case study from the point of view of different stakeholders, assignments were formulated as follows:
To enter a dialogue with local people, short instructions how to conduct an interview were presented
Outcomes of students' group work
Students have developed in-depth analysis of the regional problems from perspective of different regional stakeholders. SWOT analysis of the main regional issues designed by the groups is a crucial part of the documents.
Environmental NGO group - "Protest"
Outcomes of the negotiation process
After drawing an outline of analysis & SWOT, negotiation in a whole group was realized. To explore more, enter the facebook group ISPoS Summer School. Students have come to common conclusions:
Knowledge base for Ore Mountans case study
Background materials and available internet resources were available at Knowledge base for Ore Mountans case study page
A summary of the week's activities


This page was created with support of the OP VK CZ.1.07/2.4.00/17.0130 Project - Interdisciplinary Sustainable Development Network