Students:German Sustainability Field Trip
Jump to navigation
Jump to search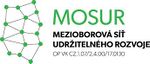 This is the main information page and work space for the MOSUR Sustainability Field Trip to Lüneburg in Lower Saxony, Germany, organised by the Charles University Environment Center with the assistance of the Leuphana University Lüneburg. The trip to Lüneburg departs Prague on 9 June 2013 and returns on 14 June.
Field Trip Programme
Student profiles
Below is a list of students participating in the field trip containing information about themselves and their interest in sustainability, followed by their own individual diaries of the week-long excursion.
Trip leaders' profiles
Here you'll find brief information on the leaders of the trip from the Charles University Environment Center and their sustainability background.
Presentations
Key Words
Resources
Literature
Web
Field Trip Diary
Day Two - the sustainability concept at Leuphana University of Lüneburg
Day Three - sustainable campus and renewable energy
Day Four - nature conservation & sustainable agriculture
Day Five - politics, participation and urban development
Day Six - regional development and sustainability


This page was created with support of the OP VK CZ.1.07/2.4.00/17.0130 Project - Interdisciplinary Sustainable Development Network